Our Founders
One day in 1980 four entrepreneurs, young and close relatives gentlemen named: Mohammed Suliman Al Yahya, Othman Abdulrahman Al Hosaini, Abdullah Suliman Al Yahya and Mohammed Abdulrahman Al Hosaini, met to discuss the possibilities of starting their own business. They dreamed to put their mark on the growth of their country.
Thinking was based on having a project which help in food security, where the Saudi government seeks to develop agriculture sector at that time. These entrepreneurs agreed to participate in the national agricultural development project. So, they decided to develop the first brick for this project by starting their farm project in Sajir city.
To realize the dream that was created in the imagination of each one of them, they faced the problem of choosing a unique name for this edifice. The name was chosen (AKEL), the old name of the city of Ashikar, the ancient city in the Al Washm area, located 200 km in the north-west of Riyadh city. Since then, the glory of that city from which the name was chosen, the bricks continued to be built on top of each other, diversifying the business into a company that develops from the agricultural field to intervene in the field of construction sector such as low voltage panels, pumps and boosters.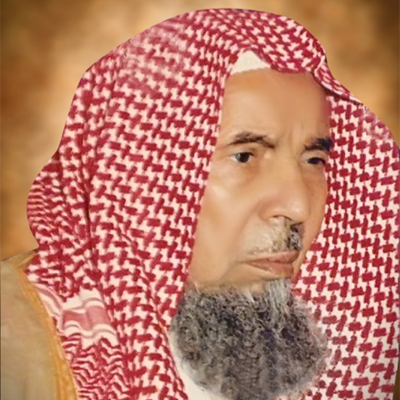 Al-Sheikh Mohd. Al Yahya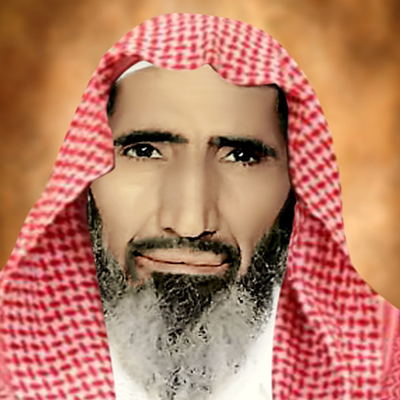 Al-Sheikh Othman Al Hussaini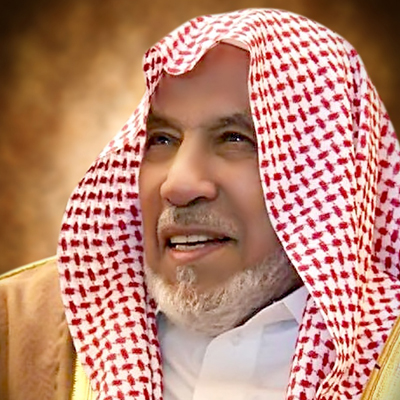 Al-Sheikh Abullah Al Yahya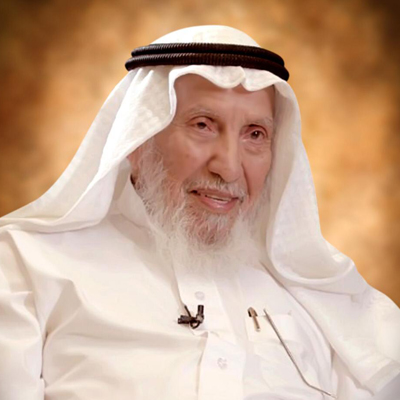 Al-Sheikh Hammad Al Hussaini
Message From Chairman
We initiated our journey 40 years back by establishing a company that is specialized and highly professional in producing electromechanical & irrigation systems to provide solutions to construction sector, agriculture sector and energy sector.
Our business ideology is mainly based on the four pillars of Adhere to principles, Knowledge transformation, Environmental care and Labor development.
We have gained the trust of our valued customers by making "Customer Focus" our top priority. We are continuously upgrading and developing our services & employing highly skilled and qualified staff to meet the demand for superior services whether in manufacturing, assembling, marketing, selling, distributing and providing solutions.
We have developed a unique quality assurance system to ensure that the product you receive is most reliable, efficient and accompanied with high standards of after sales services.
We look to the years ahead we renew our pledge to remain committed to excellence, keep abreast of changes and innovations. We continue to develop entrepreneurship to make AKEL self-sustained in order to help boosting the overall economy of the Kingdom of Saudi Arabia.
I am confident that our company will see even greater growth, scale and even greater heights.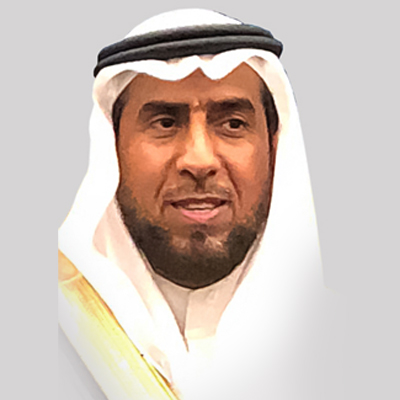 Saad M. Al Yahya
Chairman
Board of Directors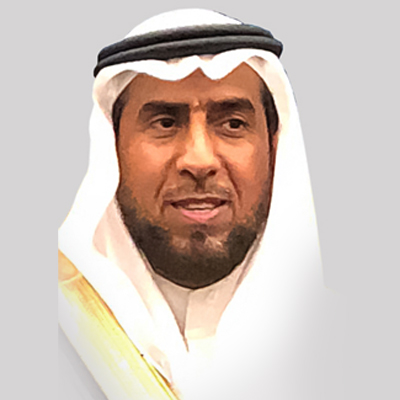 Saad M. Al Yahya
Chairman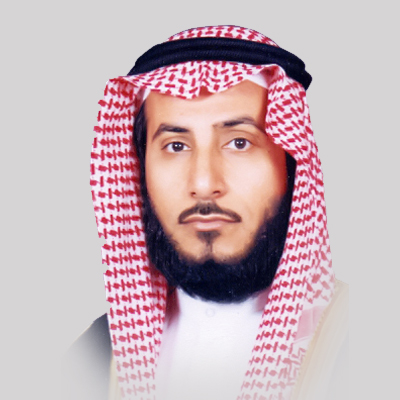 Adil Hamad Al Hussaini
Vice Chairman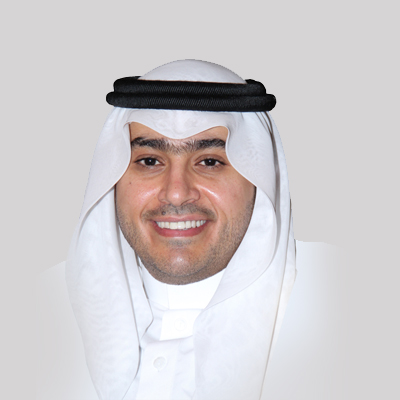 Abdulrahman Abdullah Al Hussaini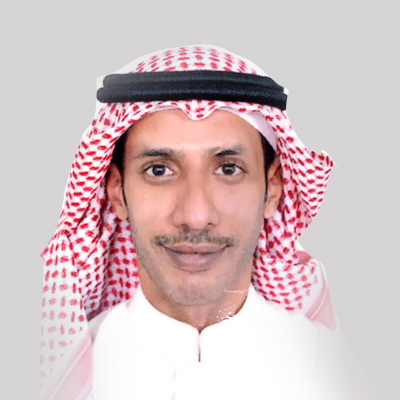 Waleed Abdullah Al Yahya
Abdullah Abdulaziz Abdullah AlYahya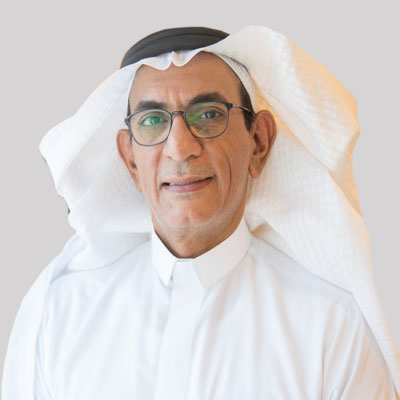 Emad Bin Khalid Sadique
About Us
AKEL trading & industrial co. is a closed joint stock Co., established in 1980 to cover market demand in the sectors of energy, fluid management & agriculture.
Long since its establishment, AKEL formed strong partnerships with world renowned brands such as Schneider Electric, Grundfos, a sole agent for Socomec in KSA & number of others. Through continuous improvement we managed to become one of the leading panel builders, boosters assemblers & center pivot irrigation system manufacturer in KSA.
In the present time, our factory resides on a 10,000 square meter land located in Riyadh's 2 nd industrial area with state of the art facilities and equipment.
Our wide customer base varying from public to private organizations in various residential, industrial, and agricultural projects.
Message From CEO
It is my pleasure to welcome you to AKEL. We have put together as one team considerable efforts to provide you a comprehensive view of what we stand for, our vision, mission, values and how we consistently fulfilling our promise to our partners.
Whether you're a potential client with a challenging project ahead; an existing client checking up on our latest news; or a supplier or future employee looking for new opportunities, I trust you'll find what you're looking for here.
AKEL is a company that is driving progress and with our partners, building better communities through safe, smart, efficient solutions. Something we have been doing consistently since 1980.
Our progressive thinking and creative approach is what makes us stand out from the crowd. It's why our products and services are preferred by owners, consultants and contractors and why so many of our clients keep coming back to us.
We have a clear vision of what we want to be; a clear mission of how to be there; and we guide our business using four core values. I am proud of the work we do and give you my personal commitment that we will deliver what we promise and do it safely and sustainably.
To make our products and services instantly accessible, we have nine showrooms operating from different prominent locations in the Kingdom of Saudi Arabia.
Enjoy our website and feel free to contact your local AKEL office for any additional information.
Yours Sincerely,


Mohammad Akram A. Radwan
Chief Executive Officer
Vision & Mission
Vision
"A Strong Position In Manufacturing And Distribution Of Energy, Water Solutions And Irrigation Systems In MENA"
Mission
"Provide Markets With Quality Products & Services And Support Local Content Development And Know How Transfer"
Values

dhere To Principles:
1. Customer Focus
2. Transparency In Dealing
3. Justice And Equality Of Staff
4. Dealing With Credibility
nowledge Transformation:
1. Acquire Knowledge From Its Sources
2. Encourage Our Employees To Acquire Knowledge
3. Exchange Of Experiences
4. Knowledge Documentation

nvironmental Care:
1. Create Effective Working Environment
2. Advanced Status In A Competitive Environment
3. Keeping The Surrounding Environment Green
4. Create A Safe Working Environment

abors Development:
1. Employee Training
2. Taking Care Of Staff
3. Keeping Interest In Saudization
4. Building Leaders
Organizational Structure

Executive Management
Mohammad Akram A. Radwan
CEO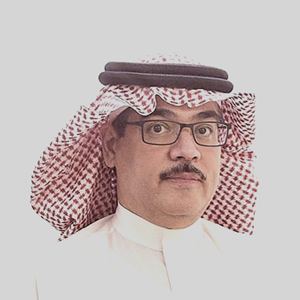 Khalid M. Al Sufyani
VP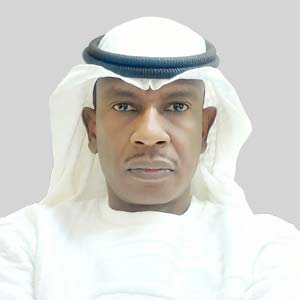 Hussain Bin Mahdi
HR Manager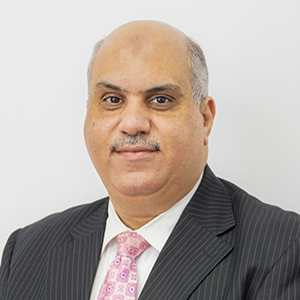 Mahmoud Metwally
Finance Manager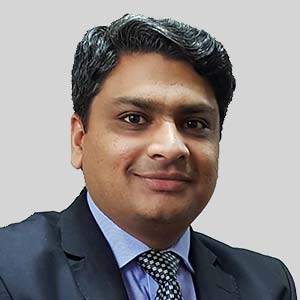 AbdulMajid
Trading Sales Manager
-->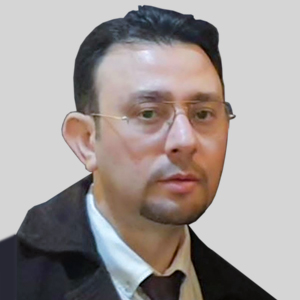 Talal AlRaie
Projects Sales Manager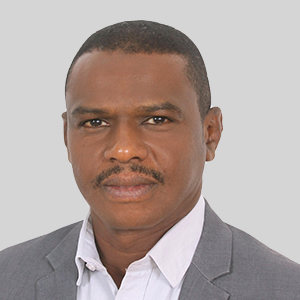 Ibrahim Abdullah ElDirdiry
Agriculture Export Sales Manager & Senior Customer Services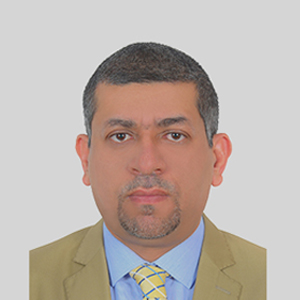 Raid Al Ali
Mfg. & Production Manager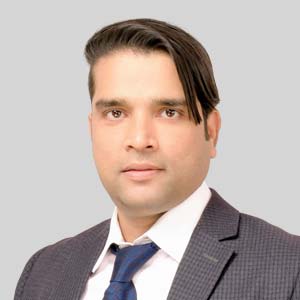 Adam Mahat
HUYA Factory Manager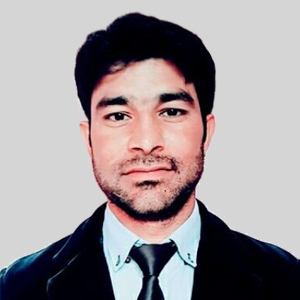 Ashiq Gulzar Khan
Supply Chain Manager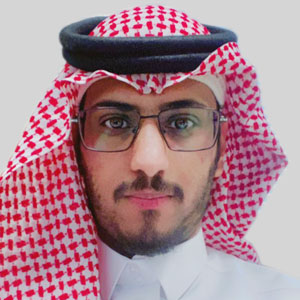 Yahya Otayf
Technical Affairs Manager
QMS
Quality Assurance
In AKEL we have a dedicated quality team that employed a rigorous quality system to insure the maximum satisfaction of our customers. Our quality system insures that all our products are assembled, built, and tested to the highest standards.

We are proud that AKEL is certified to meet ISO 9001:2015 standard.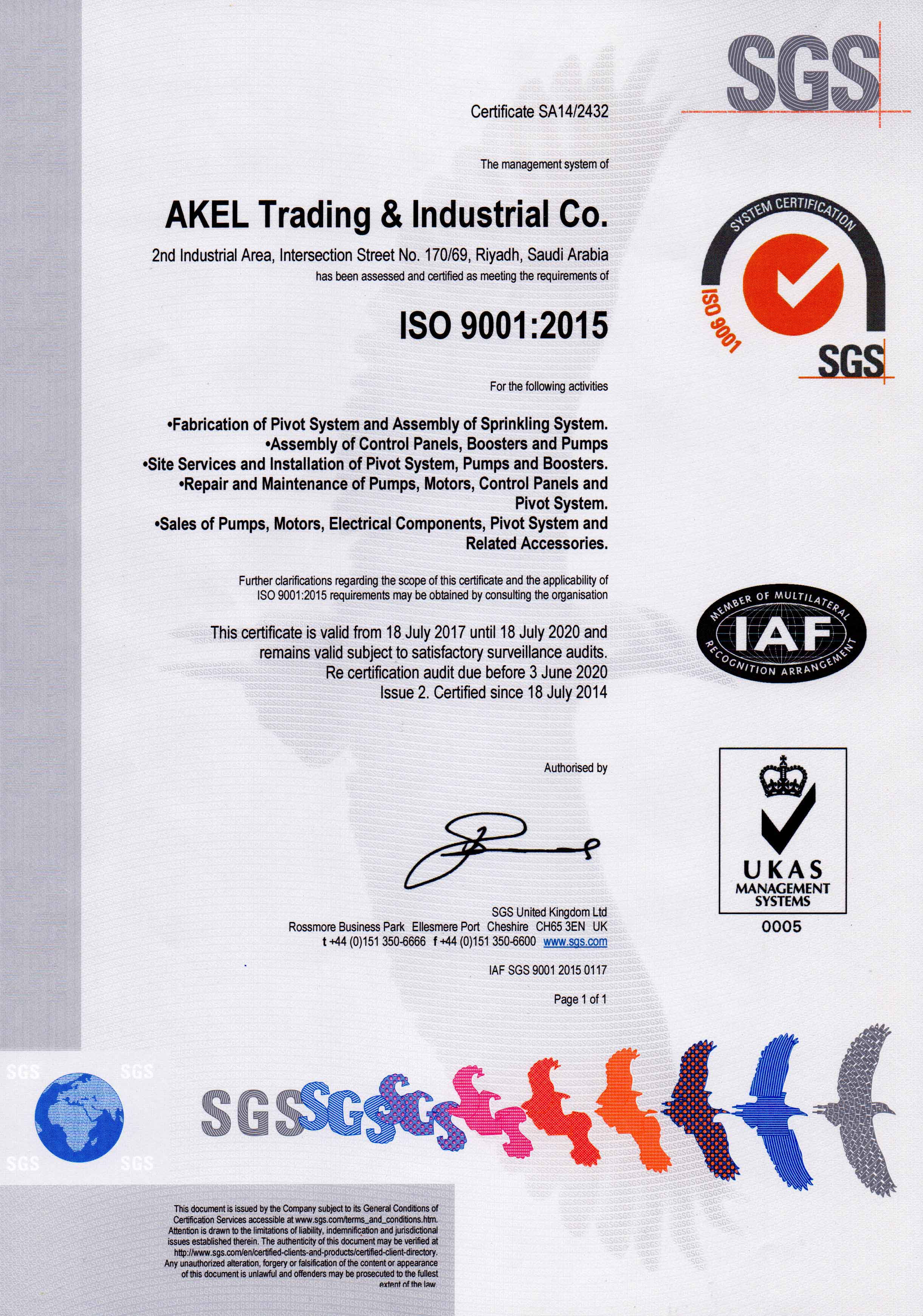 Quality Policy
It is the policy of AKEL to fulfill the requirements of customers through providing quality services and products.
We survive from the confidence of our clients.
It is client's right to demand quality and quality is our combined responsibility.
We always enjoy our work and brighten our working atmosphere.
Through the review of problems, customer feedback and regular meetings, AKEL always set areas where improvement is needed and identify these as quality objects.
We belive this policy can be achieved through the implementation of QMS of BS EN ISO 9001:2015
Accreditations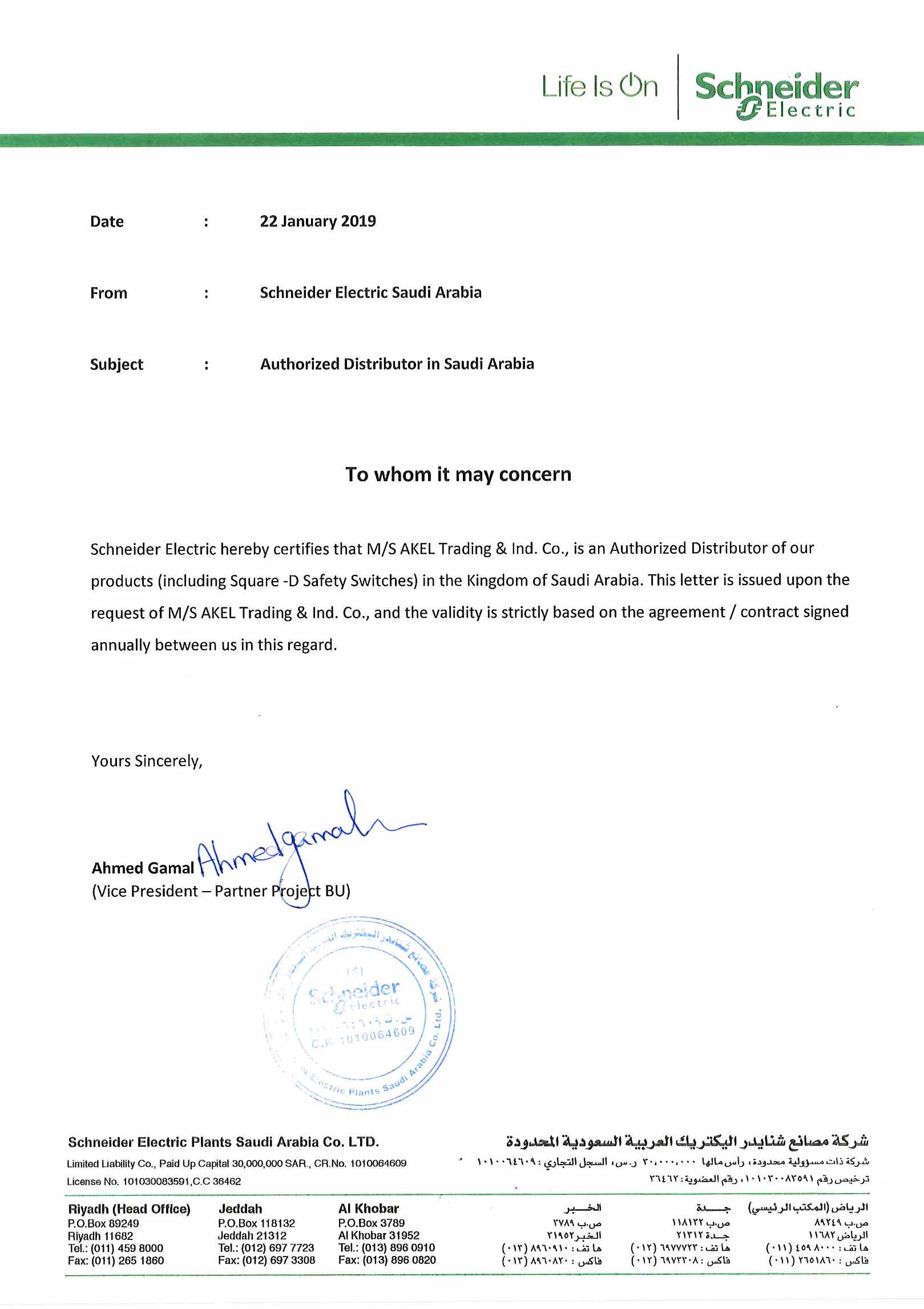 Authorized Distributor of SCHNEIDER ELECTRIC
AKEL is an authorized distributor of Schneider Electric products (including Square-D safety switches) in the Kingdom of Saudi Arabia.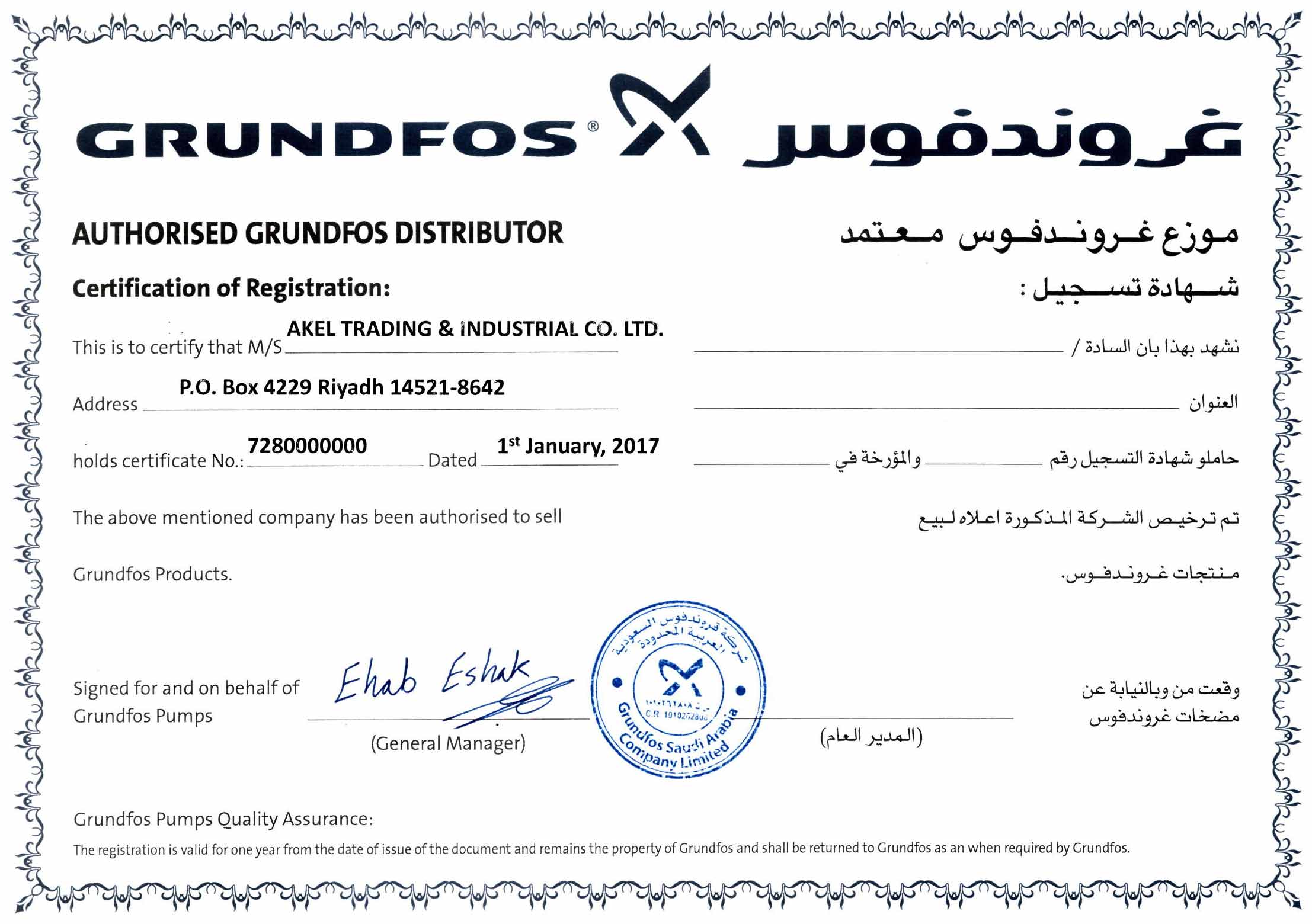 Authorized Distributor of GRUNDFOS
AKEL is an authorized distributor of GRUNDFOS products in the Kingdom of Saudi Arabia.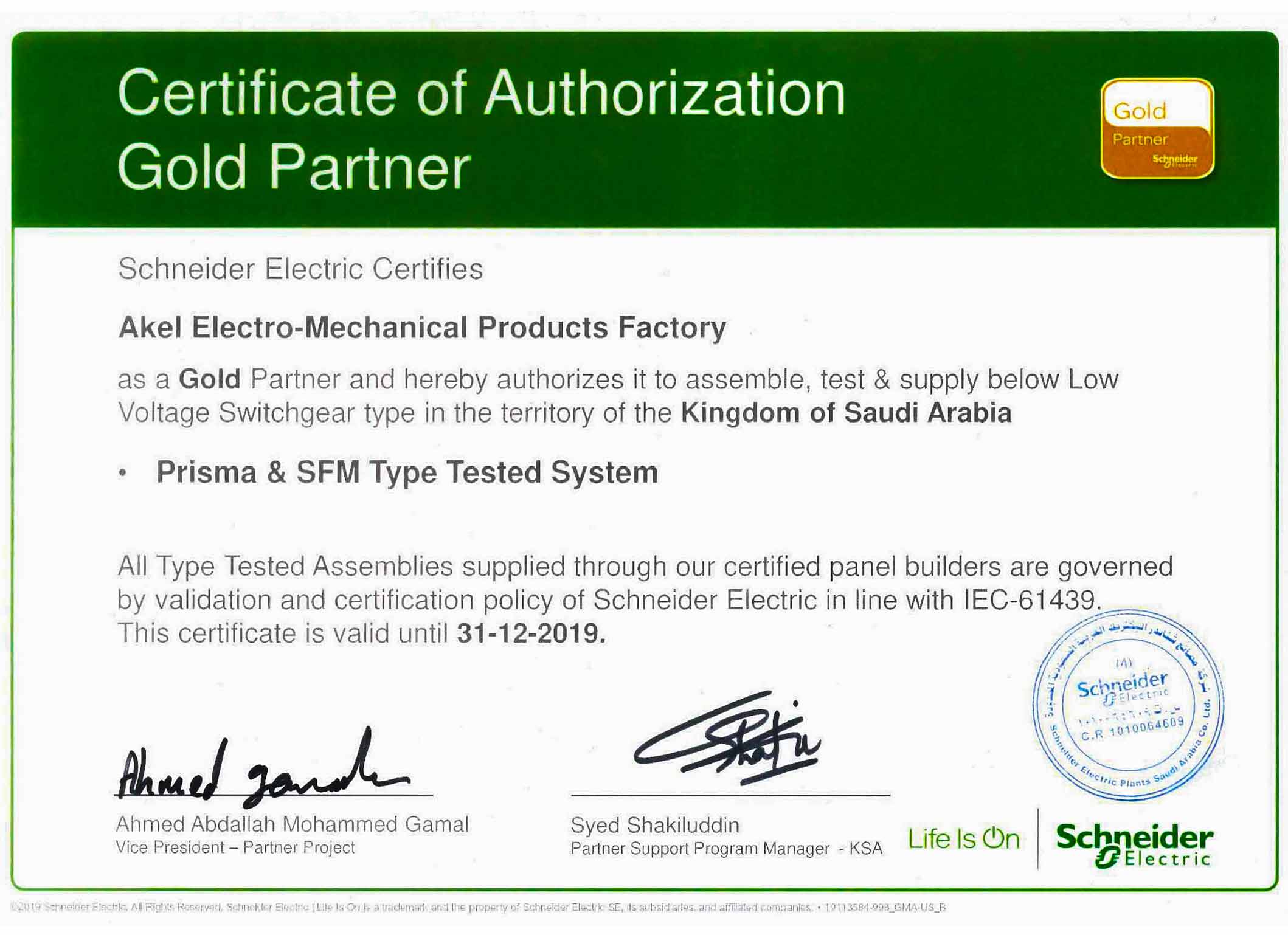 Certified Panel Builder by SCHNEIDER ELECTRIC
AKEL Electromechanical Products Facotry is the certified panel builder in "Gold" category by SCHNEIDER ELECTRIC the global specialist in energy management.
Employee's Training
AKEL's Training Program
Purpose to provide guidelines and rules for employees who participate in the AKEL's training program.
Policy
AKEL is committed to the development of highly qualified staff and to the enhancement of job‐related knowledge and skills.
The objective of the training program is to provide employees access to training and development opportunities necessary to perform official duties.
The highest priority will be given to those programs that add value for our employees by promoting efficiency, effectiveness and competency; and develop the maximum performance of job duties.
Training Categories
Technical Training
Management Training
Sales and Marketing Training
Safety Training Standards According to OSHA
Training Program Gallery
Low Voltage Solutions
AKEL-SWITCHGEAR (AKEL Electromechanical Products Factory) is aimed at being a serious contender in the distribution panel boards, automation & drives business of Saudi Arabia.
The corporation already represent & distributes for a number of top specialized companies in the field of LV switchgear, automation, drives solutions.
In addition, AKEL-SWITCHGEAR continuously monitors technical and business development in its line of business and strive to ensure that it offers the widest possible systems portfolio comprising the latest solutions available from around the world.
AKEL-SWITCHGEAR has successfuly established strong technical enterprise. Its comprehensive engineering capabilities, backed by the extensive engineering expertise of our associates and the substantial financial and managerial resources, represent a unique & qualified source for innovative concepts, designs, engineering, installation management and operations support in our specialized area of engineering. Across the spectrum of program management and applied technology.
AKEL-SWITCHGEAR is serving public & private sector with following products range;
LV Distribution Switchgear
Motor Control Center
Automation Panel Boards
Lighting Panels
PFC (Power Factor Correction) Panels
MV Switchgear
Energy Management Solutions
Fluid Management Solutions
Reliable supply of water at static, high-lying taps. Fluctuating water consumption in different types of buildings, such as schools, hospitals, airports or hotels, requires flexible systems that meet individual demands. With AKEL pressure boosting systems, you can ensure that water will be supplied reliably.
Akel capitalizes on its extensive industrial exposure to offer a comprehensive range of pressure- boosting systems, gaining reputation as the manufacturer and supplier of world-class water pressure boosting pumps.
Akel has established its foothold as the manufacturer of some of the most sophisticated fire fighting systems. The specialized department of design and engineering houses some of the most talented professionals working on dedicated software to deliver reliable fire-fighting systems that meet international design and safety standards including the standards of SASO.
AKEL also known as a leading name in the distribution field of internationally renowned quality pumps. We offer you an extensive product line of pumps, that are consumer's first choice in the Industrial, Commercial, Municipal, Domestic, Fire, Flood Control, sewage, & HVAC markets. For over 4 decades, we have the unique distinction of being the prominent distributor and reseller of GRUNDFOS & WELL pumps.
Available in standard and custom range.
Consist of automatic pressure controlled pumps along with pre-charged water in a pressure tank.
Custom-built systems available for higher water requirements.
Easy to install, operate and require not much of maintenance.
Useful for both domestic and industrial use.
The value of water with more than pumping power!
Irrigation Systems
AKEL has emerged as a leading name in middle-east for agricultural and irrigation solutions. We resolve to boost the agriculture sector in the region with our know-how, partnerships and feasible farming solutions. We have provided ceaseless support at every stage of the irrigation or agricultural project with our superior quality equipment that have been manufactured in our state-of-the-art facility.
Our significantly valuable contributions over the last 40 years to the agricultural community stems from our core guiding principles of the division:
Emphasis on the individual requirements of different irrigation systems.
Rationalization of water consumption.
Provide after-sales service for installation.
on-site testing, commissioning and maintenance.
AKEL through its dedicated agricultural equipment manufacturing facility has made commendable progress in the area of design and manufacture of precision irrigation choices that match the needs of each of its customers. To answer to the high demand of center pivot irrigation systems in the Kingdom, we have set up a core team that is solely responsible for the manufacture and assembly of pivot irrigation systems, fertilizer injectors of all types including their spare parts.
Key Features
Pivots & Towers galvanized for longevity and designed for specific needs to enhance the value.
High efficiency irrigation of planted areas with immense saving of water and power.
Available in different diameters and lengths of towers.
Best choice for low pressure irrigation.
Combination of superior technical skills and latest technologies.
Our Fertilizer injector provides efficient control of the quality of fertilizers and insecticides.
Increased production, Reduced costs with Intelligent Irrigation
HUYA PRE-INSULATED DUCT System
HUYA Pre-Insulated Duct Factory is a pioneer in pre-insulated foam ducting. HUYA is the first company in the Kingdom of Saudi Arabia to introduce the innovative and revolutionary foam based pre-insulated ductwork as the new generation material that replaces traditional sheet metal in ductwork.
Thanks to the special technical and structural characteristics, HUYA panel ductwork can be used in any project typology: offices, industries, commercial centers, airports, hospitals, clean rooms, laborato­ries, public buildings, hotels, quarantine rooms, isolation rooms, etc.
In addition to the panel, HUYA offers a complete set of tools and accessories that allow HUYA duct­work to satisfy any project and installation requirement as well as thermal insulation panels for roof insulation, wall insulation, floor insulation and false ceiling with different sorts of facing like Kraft Paper, Asphalt Paper and Glass Fleece.
Key Features;
Construction:

Pre-insulated panel systems offer undisputed advantages in comparison to conventional sheet metal systems, specifically in the fabrication, construction, and installation phases. Modification or enlargements of existing systems are particularly easy.

Easy to Design:

Pre-insulated panels can be designed by a computerized CNC machine which reduces the time required in comparison to the conventional method. This machine can tailor the panel to the best possible and most efficient method to reduce waste.

Hygiene:

Pre-insulated panel are extremely hygienic because of the possibility of washing the outer and inner surfaces, which guarantees maximum possible hygiene.

Cost Saving:

Pre-insulated panels initial cost is economical compared to the conventional GI ducting system. The required time to fabricate the Pre-insulated panel is significantly reduced due to duct fabrication simplicity. Time factor ultimately reduces labor costs.

Excellent Reaction to Fire:

When in contact with fire, the feature of the polyisocyanurate foam favors the formation of a carbon cellular structure that protects the inner foam parts. Thus the speed of combustion is slow.

Clean Transport of Inside Air:

The air circulating inside the duct is always kept in its purest stage, as the inner surface of the duct is made of aluminum with a purity of over 99%, not allowing for condensation or for the accumulation of dust or micro-organisms.

Lack of Condensation:

The highest level of heat insulation of the Pre-insulated panel prevents condensation on both sides of the panel. Even on extreme weather condensation its outer surface will remain intact. Likewise, the aluminum facing acts as a water vapor barrier to prevent water particles from forming on the inner insulation.

Improve the Performance of your Installation:

The use of ducts made using Pre-insulated panel will notably improve the performance of your installation because of its low heat conductivity, together with the water tightness of the products, the minimization of frigories loss, and avoidance of air leaks through the joints.
PRE INSULATED HVAC DUCT PANEL
Duct is a key part of central air-conditioning system. It plays a very important role in adjusting air condition in buildings. The air condition and appearance of buildings are related with duct quality. The material used for duct is constantly evolving in order to satisfy the demand for higher and higher quality, greater respect for the environment, and increased savings in energy. Many different materials and systems such as magnetite composite, PVC and so on have been developed as alternatives to the galvanized sheet metal used traditionally, but pre-insulated duct is a fresh blood of duct systems. It is a sandwich panel that is made with PIR (Polyisocyanurate) foam faced with aluminum foil. It seemed to be a trend to use AIR pre-insulated duct on world duct market instead of traditional duct systems. AIR pre-insulated duct has been steadily developed and spread around the world, as its application has been gradually extended to every type of air distribution system: industrial, civil and commercial.
For construction of air ducting in heating, ventilation and air-conditioning systems (HVAC), the Polyisocyanurate (PIR) foam panel with 45kg/m3 density, coated with 80/80µm thick embossed aluminum foil have two panel types:
HuYa PI-20: 20mm thickness - Indoor
HuYa PI-30: 30mm thickness - Outdoor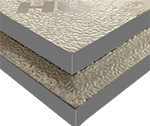 PA80E20
HuYa PUR Panel of 20mm Thickness with 80 micron embossed Aluminum foil on both sides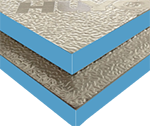 PA60E20
HuYa PUR Panel of 20mm Thickness with 60 micron embossed Aluminum foil on both sides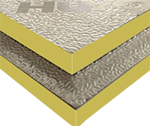 PA80SE20
HuYa PUR Panel of 20 mm thickness with one side 80 mic Aluminum smooth and another side 80 mic Aluminum embossed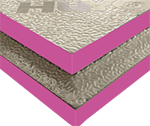 PA200E30
HuYa Panel of 30 mm thickness with 200 mic Aluminum embossed on both sides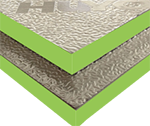 PA6200E30
HuYa Panel of 30 mm thickness with one side 60 mic Aluminum and the other side 200 mic Aluminum embossed.
Thermal Insulation Board
HuYa panel can be easily and effectively applied to the insides of roofs and walls as well as for floor insulation. The seamless foam layer follows all the contours of the surface and sticks to all kinds of materials and surfaces. PIR insulation protects against cold, heat, damp and draughts. It is the perfect insulation.
Roof insulation: Just like the inside of a roof, you can have the outside of a roof insulated. PIR insulating foam can be applied to both existing roofs and new roofs to prevent damage by sun, wind, and rain.
Wall insulation: It can be done quickly and effective using PIR foam. The PIR foam sticks easily to any surface and follows all the contours, of in this case, the gable closely. There's no chance of cold bridges.
Floor Insulation: PIR foam has exceptionally good insulating and damp-proofing characteristics. The polyurethane is applied seamlessly against the underside of the floor of the ground floor, around floor boards and up to a certain height on the foundation joints. The result is a perfect separation between the climate in the crawlspace and that in the living room.
Healthy homes, offices etc with an acceptable humidity level in the house. PIR foam seamlessly seals the floor, in contrast to systems that seal off the ground.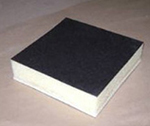 P-2B50
HuYa PUR Panel of 50 mm thickness with both side Asphalt paper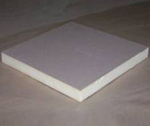 P-2C50
HuYa PUR Panel of 50 mm thickness with both side Kraft paper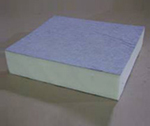 P-2D50
HuYa PUR Panel of 50 mm thickness with both side Glass wool
Projects
| Project | City | Contractor | Product |
| --- | --- | --- | --- |
| Riviera Compound | Dammam | China Railway Contracting Co. | AKEL Water Booster Sets |
| Al Wataniya Plastics | Riyadh | Al Sahman Contracting Co. | Power Factor Panels |
| KSU Endowment-B-03, 05&06 | Riyadh | Drake & Scull | AKEL Water Booster Sets |
| Al Rashid Tower | Al Khobar | Al Rashid Trading & Contracting Co | AKEL Water Booster Sets |
| Al Rashid Hotel | Al Khobar | Al Rashid Trading & Contracting Co | AKEL Water Booster Sets |
| Kinana Center | Dammam | Adex Company | Hydro Booster Sets |
| Senior Commander Housing Project MODA | Riyadh | Adex Company | AKEL Water Booster Sets |
| Al-Marai Plant Extension | Riaydh | Hadaeq Establishment | AKEL Water Booster Set, Loose Pumps |
| National Guard | Yanbu | Karmal Arabia Trading | UL/FM Fire Fighting Sys. |
| Moda Al Kharj | Riyadh | The Address Works | AKEL Water Booster Sets |
| Rosa Farm | Riyadh | First Fix | Non UL/FM Fire Fighting Sys., AKEL Water Booster Sets, Transfer Pumps Sets |
| Military Hospital | Jizan | K. Al Hussien Co | AKEL Water Booster Sets, Water Circulating Systems |
| Taif University | Taif | Marco | AKEL Water Booster Sets |
| Al Sudair Food Industries | Al Sudair | Al Della Food | AKEL Water Booster Sets |
| CMP | Riyadh | Cap France Bat | UL/FM Fire Fighting System |
| KSU Avenue | Riyadh | Fawaz A. Al Hokair Real Estate | AKEL Water Booster Sets |
| AL Safa Compound | Jeddah | Al-Faneyah Electromechanical Co. | AKEL Water Booster Sets, Submersible Pumps, Fire Fighting System |
| Dammam Mall | Dammam | Fawaz A. Al Hokair Real Estate | AKEL Water Booster Sets |
| King Faisal Specialized Hospital | Riyadh | K. Al Hussien Co. | Irrigation Booster Sets, Fire Booster Set |
| King Faisal Specialized Hospital | Riyadh | Al Hada Contracting Co. | AKEL Water Booster Sets |
| Medical College Hail University | Hail | Zamil | MCC |
| Harmain High Speed Railway | Jeddah | Al Hussaini Co. | ATS, MDB & DB |
| Al Rajhi Admin Building | Buraidah | Star Delta | ATS, MDB & DB |
| Various Pump Stations | Buraidah | Al Kobrish | MDB, ATS,MCC&PFC |
| GCC Electrical Testing Lab | Dammam | GCC Electrical Testing Lab | MDB, ATS, DB & PFC |
| Various Pump Stations | Various Places | Deffallah Al Otaibi | MDB, ATS, MCC & PFC |
| Nafa Co. | Riyadh | Direct | Center Pivot Irrigation Sys. |
| SMI Co. | Riyadh | Direct | Center Pivot Irrigation Sys. |
| Al Nawres Co. | Egypt | Direct | Center Pivot Irrigation Sys. |
| Abutaeh Co. | Jordan | Direct | Center Pivot Irrigation Sys. |
| Al Yamama Co. | Riyadh | Direct | Center Pivot Irrigation Sys. |
| Al Taleb Gro. | Riyadh | Direct | Center Pivot Irrigation Sys. |
| Nadec Co. | Harth | Direct | Center Pivot Irrigation Sys. |
| Al Ojemi Co. | Riyadh | Direct | Center Pivot Irrigation Sys. |
| Tala Project. | Sudan | Direct | Center Pivot Irrigation Sys. |
Projects Gallery
Projects of Huya
| Project | City | Contractor | Product |
| --- | --- | --- | --- |
| Al Ghamdi Masjid | Dammam | Direct | Pre-Insulated Duct Systems |
| Al Hussaini Commercial Center | Dammam | Direct | Pre-Insulated Duct Systems |
| Al Rabiya Villas | Khobar | Direct | Pre-Insulated Duct Systems |
| Al Shati Villas | Khobar | Direct | Pre-Insulated Duct Systems |
| Al Shiraa Mall 01 | Dammam | Direct | Pre-Insulated Duct Systems |
| Al Shiraa Mall 02 | Khobar | Direct | Pre-Insulated Duct Systems |
| Al Swailem Tower 2 | Riyadh | Direct | Pre-Insulated Duct Systems |
| BaMardouf | Dammam | Direct | Pre-Insulated Duct Systems |
| Duct Plastic Research Factory | Dammam | Direct | Pre-Insulated Duct Systems |
| Golds Gym | Jeddah | Direct | Pre-Insulated Duct Systems |
| Holiday Inn | Khobar | Direct | Pre-Insulated Duct Systems |
| Marina Café | Dammam | Direct | Pre-Insulated Duct Systems |
| Novotel | Dammam | Direct | Pre-Insulated Duct Systems |
| Private Mansion | Dammam | Direct | Pre-Insulated Duct Systems |
| Ramada Hotel | Dammam | Direct | Pre-Insulated Duct Systems |
| Salahuddin Masjid | Dammam | Direct | Pre-Insulated Duct Systems |
| Tower 7 | Dammam | Direct | Pre-Insulated Duct Systems |
| Tadawai General Hospital | Dammam | Direct | Pre-Insulated Duct Systems |
| Toys R Us | Dammam | Direct | Pre-Insulated Duct Systems |
Projects Gallery
Clients
Testimonials